We have seen the industrial expansion at a significant speed in the last few years. In these years of industrial development, the machinery has changed, the methods of working have changed and so do the safety precautions. Safety wear is now essential for those who make a living working at the site where heavy machinery are used. One of the indispensable parts of safety wear is the shoes. You need to have your boots on for following the safety regulations correctly. The boots have always been necessary to give required protection to feet from different types of risks. Nearly all big shoe brands have come up with their range of work boots. Whether you want to buy Puma work boots, or you want to go with the local brands, there are some excellent options to choose from.
There are plenty of online stores that can cater to your requirement of safety shoes for men, but if you are facing difficult times in finding the right shoes for you, then you only have to consider one or two things that will help you to make the right decision.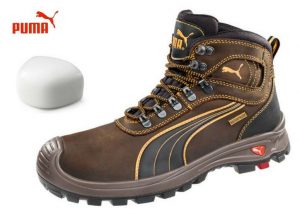 Water Resistant:
It is one of the essential features for the shoes that are designed to give proper protection to your feet. When you want one hundred percent protection for your feet, your safety shoes have to be waterproof. When you know that your boots are resistant to liquids, you get confidence to move around at your workplace without any fear of getting hurt. Even when you go to the places where hazardous chemicals have been poured by mistake, you can still keep your feet risk free.
Comfortable Movements:
When your safety shoes are a perfect fit, your movements become confident, and you don't have to limit your movement in any case while working. Checking comfort is important because often, safety shoes buyers complain about their shoes being too heavy. When the boots are too heavy, it limits your movement, and in the end, it doesn't serve the purpose well. While purchasing, you need to make sure that the shoes are lightweight. You should also go for the size which suits your feet perfectly. When the fitting is perfect, and weight is not heavy, you can hold your ankle in the right position with a good grip.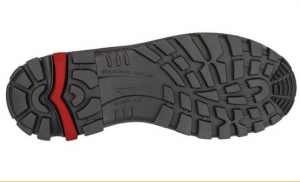 Never Compromise With The Protection:
The prime reason for buying safety shoes is to keep your feet protected when the working environment on the site is harsh. Whether you choose to buy Puma Sierra Nevada work boots or you go with Gator leather shoes, the important thing is to be safe in an unexpected situation. The safety function of your shoes should not be taken for granted. The durability of the shoes has to be intact and able to withstand a massive impact. It is also essential to get protection from your boots in case of a chemical accident. Without going through the safety feature section while buying shoes is not a wise idea. Check every detail and go for the option that gives value for your money.
Summary:
Buying safety shoes for men is not as complicated as most people think of it. You should look for the best available options and check their features and compare them with your requirement. If you need any suggestions for top quality safety shoes, then Puma Sierra Nevada is a reliable option. There are many good options you can find when you go through reputed online stores. At the time of purchasing online, you should ensure that they deliver on time and they have an easy return policy.