Description
STEELITE LOIRE LOW CUT TRAINER S1P HRO
Combining a modern look without compromising on safety. The Loire trainer comes complete with steel toecap and midsole and a lightweight EVA/Rubber outsole for comfort and slip resistance.
The Steelite ULTRA range provides exceptional safety and quality for your feet. Unrivalled protection and comfort with eye catching designs that perform in the toughest environments.
Innovation, quality components, styling and expert construction define the Portwest footwear collections.
FEATURES
CE certified

Protective steel toecap

Steel midsole

Antistatic footwear

Energy absorbing seat region

Slip resistant outsole to prevent slips and

trips on ceramic and steel surfaces

Heat resistant outsole 300°C

Fuel and oil resistant outsole

Dual density sole unit

Lightweight EVA cushioned midsole

Material Upper: Cow Suede

Material Outsole: EVA/Rubber
STANDARDS
AS/NZS 2210.3:2009

EN ISO 20345:2011
GETTING YOUR SIZE RIGHT
IF YOU ARE NOT SURE OF YOUR SIZE, PLEASE FOLLOW THE TIPS BELOW:
Stand on a piece of paper with socks on and your heels against the wall. Make sure you do not forget to have socks on if shoes or boots are to be worn with them.

Mark the tip of your big toe on the paper. Please note that sometimes one foot is longer than the other, so please measure both feet and use the longest measurement.

Measure the length between the heel and toe. If you get a result in between, round it up to the next size.

Follow the table below to confirm your size. If you know your US size, just compare it to the table bellow and you will find out the respective UK size. All our sizes are UK sizing.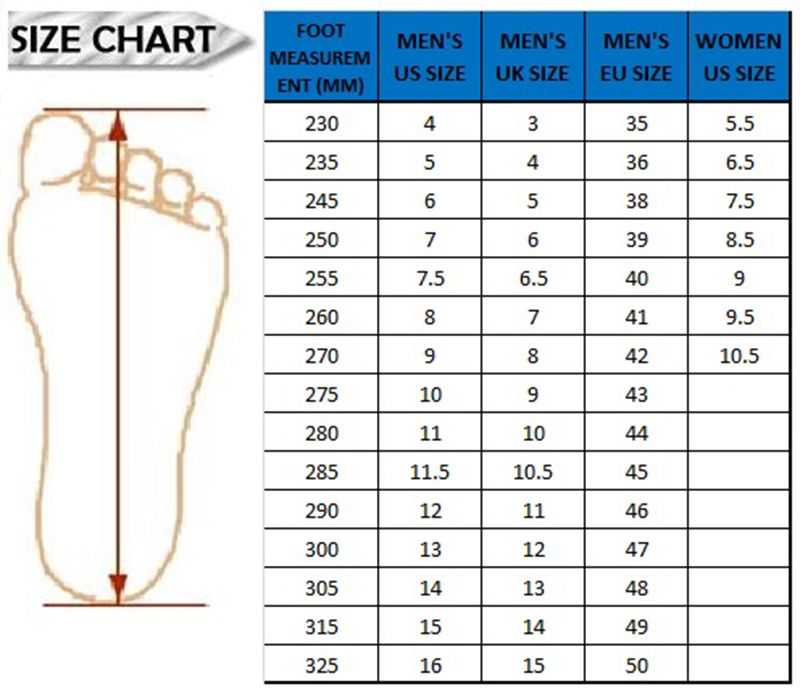 We are happy to exchange your shoes/boots for your correct size but please keep in mind that extra postage costs may apply. If you are not sure, please contact us at anytime, we are here to help.