Description
The CX6PT20 pass-thru socket and ratchet system eliminates the need for deep sockets. This fits 6 fastener types: hex, square, 12 pt., E-Torx, rounded hex, spline. It is up to 40% stronger than standard ratchets and has a 5° ratcheting arc provides great access to fasteners. This set is up to 50% thinner than standard ratchets for greater access and the adapter converts X6 to a standard ratchet for traditional square drive sockets.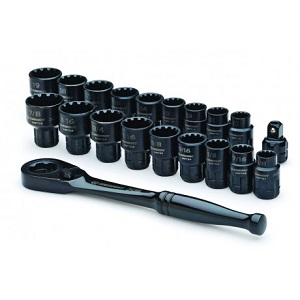 Crescent CX6PT20 X6 Pass-Through Ratchet and Sockets 20-Piece
The BLACKHAWK! s.T.R.I.K.E. Pro Marksman pouch securely holds 20 rounds of 308 ammunition and features an elastic band that protects projectile tips, side flaps that offer clear windows so range data can be displayed when open, and it all is secured with silent, adjustable side release buckles. Use with any s.T.R.I.K.E. Compatible vest, carrier, or backpack. Available in black, Coyote tan, multi Cam, and Olive drab. Mount s.T.R.I.K.E. Pouches to any standard MOLLE (modular lightweight load-carrying equipment) platform-a system of 1 inch.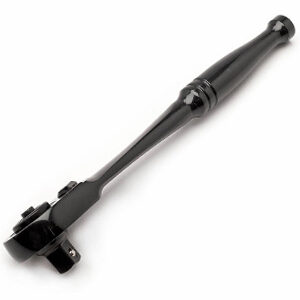 Added Versatility & Convenience
The adapter in the CX6PT20 accepts standard sockets allowing the user to use the pass-thru ratchet as a standard ratchet. And all of the 18 sockets (9 SAE & 9 metric) in the most common sizes are able to act as both standard and deep sockets due to the pass-thru design.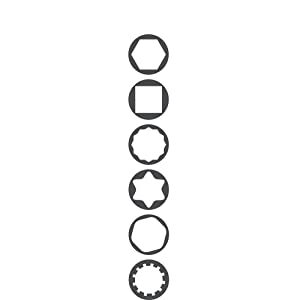 Innovative Design
The X6 design on the sockets allows for use on 6 different types of fasteners.
Hex

Square

12 Point

E-Torx

Partially Rounded Hex

Spline
FEATURES
Securely holds 20 rounds of 308 ammunition
Elastic band protects projectile tips

Side flaps have clear windows so range data can be displayed when open

Use with any S.T.R.I.K.E.; Compatible vest, carrier, or backpack

Secured with silent, adjustable side Release buckles