Description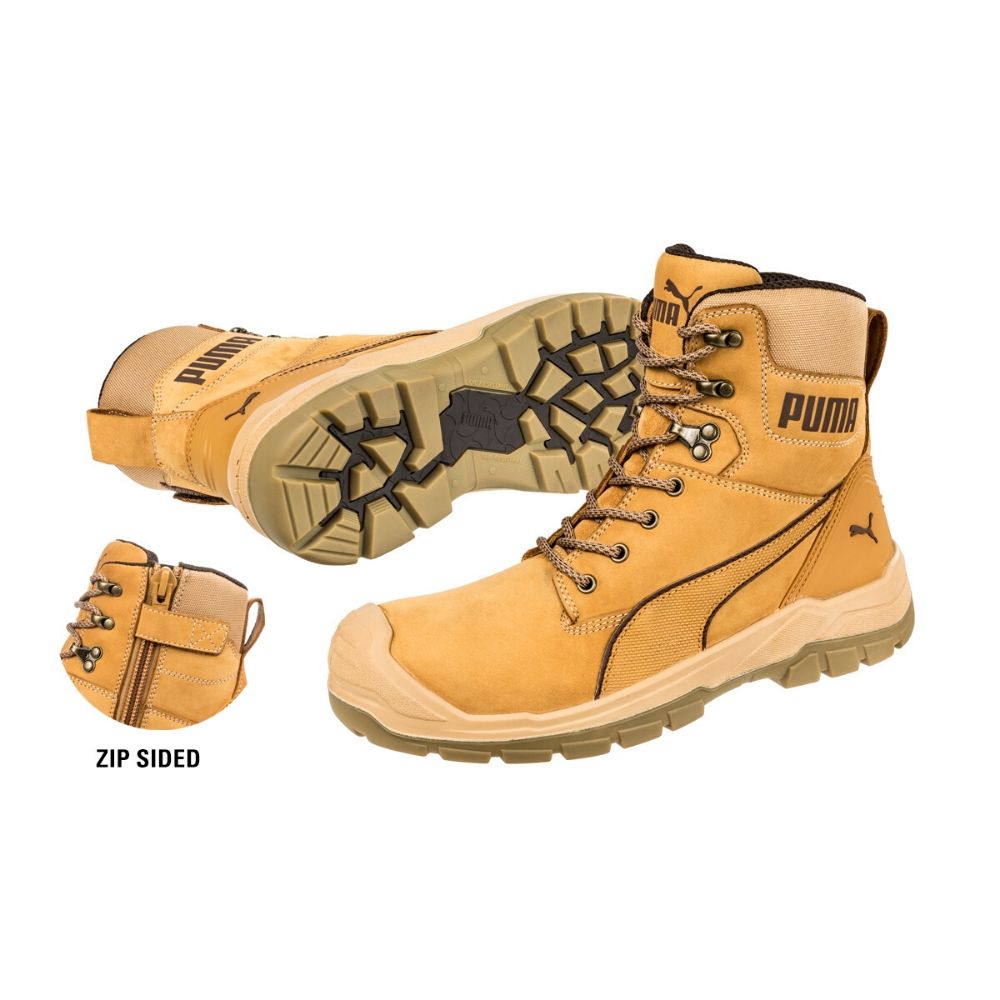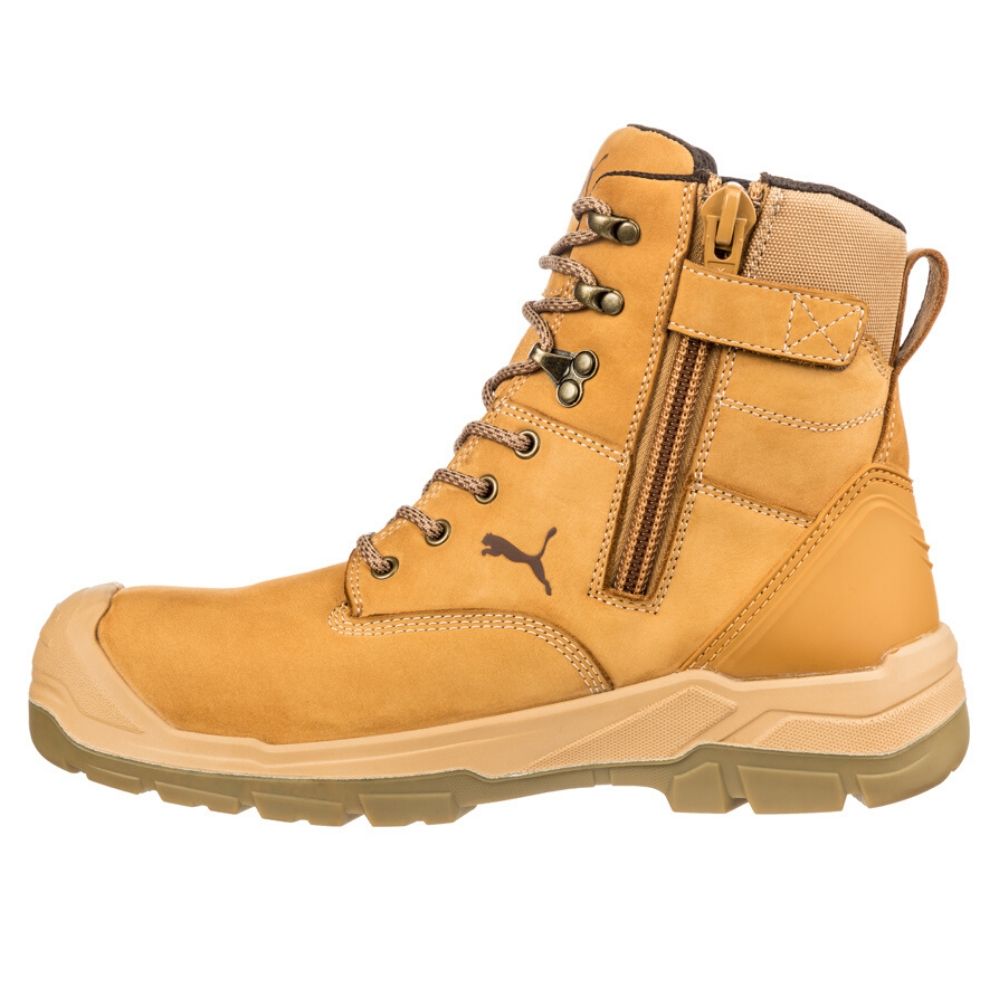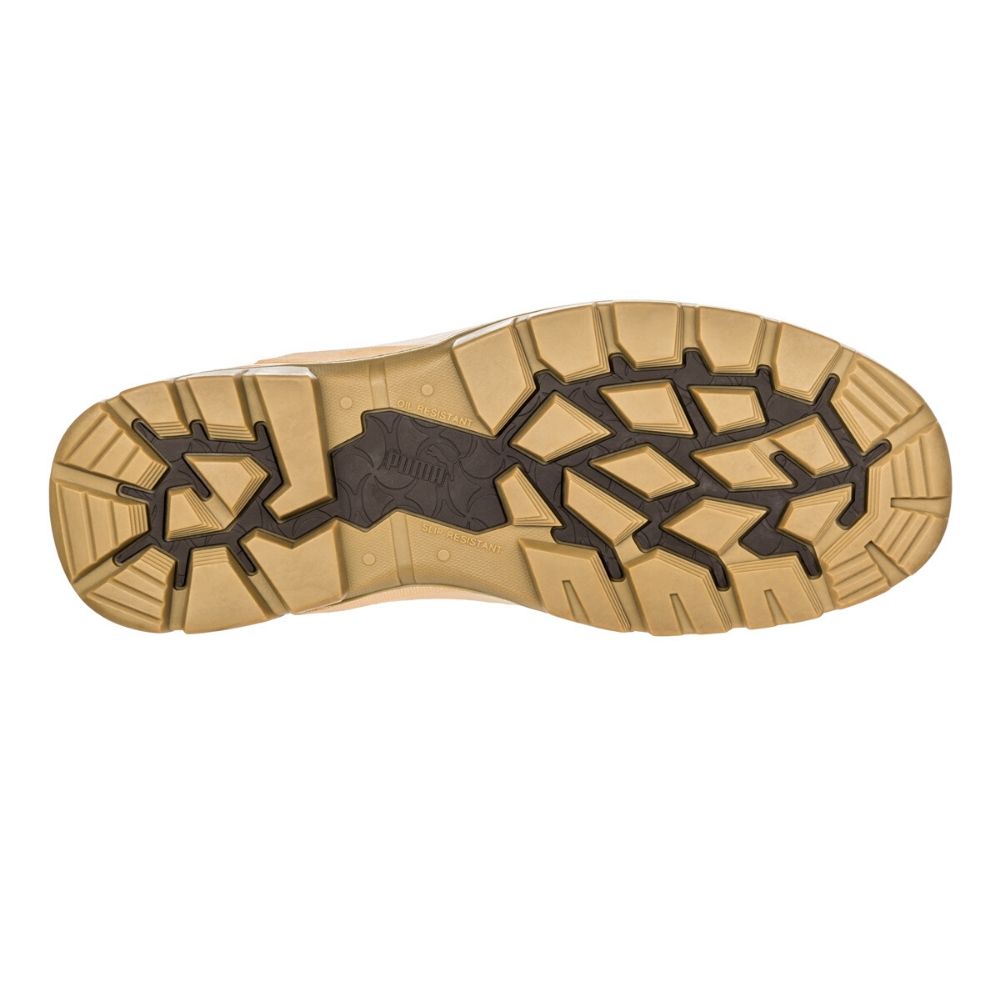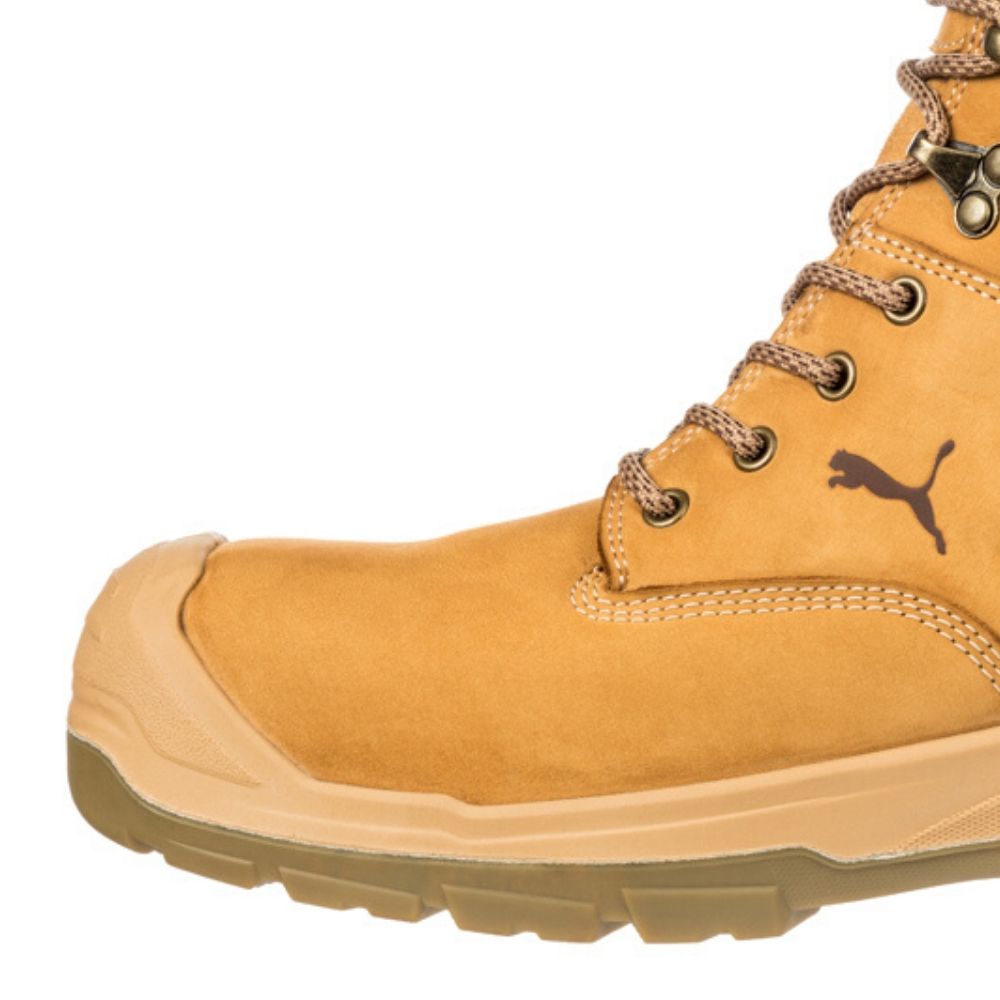 The 630727 Puma Conquest Wheat is 1 of 4 NEW styles added to the Puma Scuff cap range. It is a 7" boot that has a full waterproof membrane, YKK zip side and webbing to protect your feet from getting wet.
The Puma Conquest Wheat has all the features many tradies are after, it is comfortable, stylish, waterproof, has a zip Side and most of all, protects your feet in various work environments.
SPECIFICATIONS
Water repellent premium nubuck leather.

Electrical Hazard (EH) rated to ASTM F2413 standard (USA)

Coa.tex WATERPROOF membrane, YKK spiral zip at the side.

Fibreglass toe cap with 200j impact protection providing greater toe space.

Flexible FAP anti-penetration midsole for increased protection against penetration of sharp objects through the sole.

BreathActive functional lining with waterproof and breathable COA.TEX membrane.

Evercushion BA Plus

300°c heat resistant and slip resistant rubber outsole with mud release profile designed to give optimal performance in harsh conditions.
GETTING YOUR SIZE RIGHT
IF YOU ARE NOT SURE OF YOUR SIZE, PLEASE FOLLOW THE TIPS BELOW:
Stand on a piece of paper with socks on and your heels against the wall. Make sure you do not forget to have socks on if shoes or boots are to be worn with them.

Mark the tip of your big toe on the paper. Please note that sometimes one foot is longer than the other, so please measure both feet and use the longest measurement.

Measure the length between the heel and toe. If you get a result in between, round it up to the next size.

Follow the table below to confirm your size. If you know your US size, just compare it to the table bellow and you will find out the respective UK size. All our sizes are UK sizing.