Description
How many times did you looked at that tight spot in your back yard and thought: "I wish I could park my Camper in there."
Have you ever found yourself spending hours trying to reverse your Trailer in a Caravan Park?
Well, The Team of Xtreme Safety have got all that cover and more with our Motorised Jockey Wheel.
The NEW 12V Gen2 Motorised Jockey Wheel (best known as Mini Mover®) makes it easy to maneuver your trailer, caravan, boat, watercraft, or horse float.
It utilises a powerful motor (12V/ 550W) to drive the wheel on an inline of up to 7 degrees on hard surfaces at approximately 6-7 meters per minute with safe manoeuvring of caravans or trailers up to 2722Kg (6000lbs).
With both forward and reverse, a wide 85mm heavy duty anti-slip rubber wheel and an automatic braking system moving your trailer around becomes a breeze.
Power is supplied from either a DC12V, 24Ah auxiliary battery or the caravan or boat in-built supply (battery not included).
IMAGES
FEATURES
Motor & Gear system: DC motor provides power to the gear mechanism, and reduction gears converts motor power into moving force.

Heavy Duty anti-slip rubber wheel

Forward and Reverse Control

Automatic Brake

Pulling Power – 550W Motor (more power than the conventional 350w motor)

Made from high quality aluminium with powder coating

Lock & Keys Included (bonus)
SPECIFICATIONS
Max Vehicle Load:2722KG

Max Jockey Wheel Load: 498KG

Compatible With DC 12V/20Ah Battery

Motor Power:12V / 550W

Tyre Diameter:8.3 inch

Gear Ratio:494:1

Speed: 6-7meters/min

Move On Incline :not more than 7 degrees

Adjustable Bracket Height:31cm to 53cm

Brake: Automatic Brake Function
PACKAGE CONTENTS
Carton Dimensions:77cm x 39cm x 29cm (18.5kg)

1 x 12V Motorized Trailer Mover Body

1 x Operating Handle Bar Switch

1 x Mounting Bracket

1 x Power Cord (1.6m)

1 x Lock and 4 x Keys

4 x Cable Ties

1 x Mounting bolts

1 x Caravan Spirit T Level
GENERAL TIPS FOR SAFE OPERATION
Jack is rated at 2722kg pulling weight and 498kg jockey wheel load. Overloads can damage the Mini Mover, motor, tire etc.

Check if the handle positioning key totally screwed with Mini Mover before you start operation.

Check if battery leads correctly connect to battery terminals. Don't use leads that being shatered, squashed or any damage.

Do not rely on Mini Mover to provide the braking or stopping capability for the caravan or trailer.

Do not attempt to tow caravan while Mini Mover still fitted and in contact with the ground, this will damage the unit.

Mini Mover is not specifically designed to move a caravan on sand, gravel & soft soil
PAYMENT METHOD 
Paypal

Credit Card Via Secure Pay

Bank Transfer or Over the Phone Credit Card Payment (Please contact us for further info)

SHIPPING 
FREE SHIPPING to anywhere in Australia

Orders are dispatched from Taren Point NSW 2229

We use Australia Post, Courier Please or Fastway depending on the customer location

WARRANTY
12 Months Standard Warranty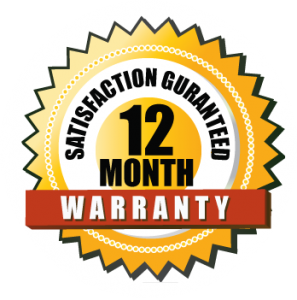 RETURN & EXCHANGE
WE ARE MINI MOVERS AUTHORISED SELLER SO IF YOU EVER HAVE ANY PROBLEMS WITH YOUR JOCKEY WHEEL, WE HAVE YOU COVERED.
FOR FURTHER INFORMATION PLEASE CONTACT OUR CUSTOMER SERVICE TEAM:
(02) 8502 1650
sales@xtremesafety.com.au