Description
This is a 2-pack of Erickson's Professional Series retractable ratcheting tie-downs. Erickson's new patented design is the next step up in the tie-down industry. The retractables are simple to operate--simply pull the web out to the desired length and start ratcheting until tight. To release, simply push down on the red release button. The web not being used is stored in the center housing so you have no web blowing in the wind. This feature also keeps the straps clean and free from oil and dirt. This is Erickson's longest retractable strap at 1 inch wide by 10 feet long, with 1200 pounds load capacity and 400 pounds WLL (Working Load Limit). Erickson's Pro Series line-up of tie-downs was created for customers who are using tie-downs daily and want to upgrade from their last purchase. Erickson Manufacturing has been producing tie-down straps and related products for over 25 years. As a manufacturer of tie-down and towing products in North America, Erickson Manufacturing strives to provide the safest products with the consumer in mind.

Erickson Professional Series Retractable Ratcheting Straps
The Next Generation in Tie-Downs
Erickson's Professional Series Retractable Ratcheting Straps feature durable webbing and a retractable ratcheting system that make it easy to secure your gear. Similar to a seatbelt or tape measurer, the innovative system provides the length of strap needed for the job, then it stores the rest inside the storage housing—no more loose straps flapping in the wind. The retractable straps make a great alternative to conventional tie-down straps, which can quickly become messy and tangled.
Erickson's retractable ratcheting straps store compactly when not in use. A zippered storage bag comes included (select models only) for keeping the straps organized.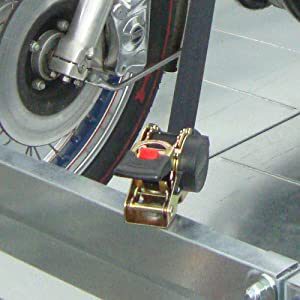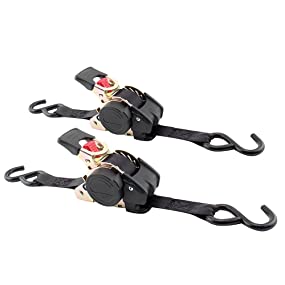 Easy to Use
Erickson's Professional Series straps set up in seconds. Heavy vinyl-coated hooks on either end ensure a secure connection without scratching. Simply hook one end onto an anchor point, float the webbing to the desired length, hook the other end, and start ratcheting until tight. Extra strap safely retracts inside, keeping it protected from dirt, oil, and unnecessary wear and tear.
When finished, loosen the strap, unhook, and push down on the red release button—the strap rewinds automatically.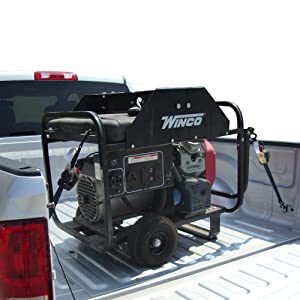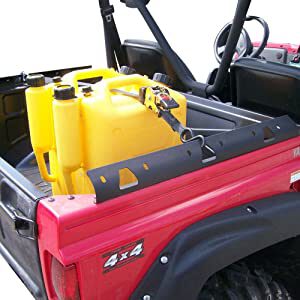 Bolt-On Retractable Ratcheting Straps (Select Models)
For permanent strap mounting, choose Erickson's bolt-on tie downs. The retractable straps mount directly to anything from a utility trailer or boat transom to a contractor's pick-up racking. This ensures that tie-downs are permanently in place and always ready to go. Mounting bolts included.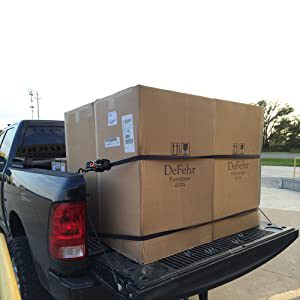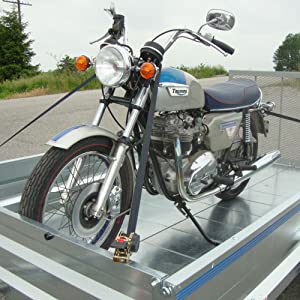 Variety of Sizes Available
Erickson Professional Series Retractable Ratcheting Straps come in a variety of sizes—from 1 or 2 inches wide to 5.5, 6, or 10 feet long.
Capacity and WLL (working load limit) options include:
1200-pound load capacity and 400-pound WLL

1500-pound load capacity and 500-pound WLL

3300-pound load capacity and 1100-pound WLL

4000-pound load capacity and 1333-pound WLL
Tie it. Tow it. Load it.
Ideal for anyone who uses tie-downs on a daily basis, Erickson's Pro Series line-up of retractable ratcheting straps provides reliable strength and ultimate convenience. The retractable straps make an excellent choice for transporting anything from fuel, equipment, and furniture to mopeds, utility vehicles, and more.
FEATURES
Simple and smart retractable ratcheting system

Unused web is stored in center so it does not flap in wind or get dirty

Heavy vinyl-coated hooks prevent scratching

Contains two 1" x 10' long, black webbed, durable straps

1200 pounds load capacity and 400 pounds working load limit

Simple and smart retractable ratcheting system

Unused web is stored in center so it does not flap in wind or get dirty

Heavy vinyl-coated hooks prevent scratching

Contains two 1" x 10' long, black webbed, durable straps

1200 pounds load capacity and 400 pounds working load limit